Painted Kitchen - Martock, Yeovil, South Somerset
Posted on
31/05/21
This lovely small country cottage kitchen was on the outskirts of the historic village of Martock just on the edge of the Somerset Levels and 7 miles Northwest of Yeovil in Somerset. The client had recently moved in and was planning a full refurb of the property which included altering the layout of the kitchen as well as updating the overall look from a plain wood finish to a bespoke painted finish.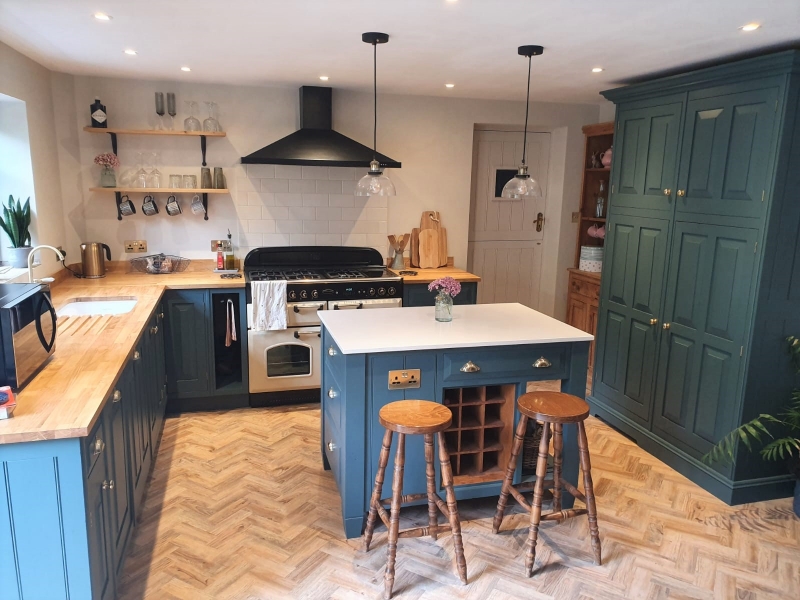 The kitchen was made of a very good quality heavy oak and would have cost a substantial amount to replace, even for a small area such as this. Therefore rather than rip out and replace the existing kitchen at great expense and inconvenience it made perfect sense to retain the quality of the current kitchen and bring it up to date with a high quality painted finish.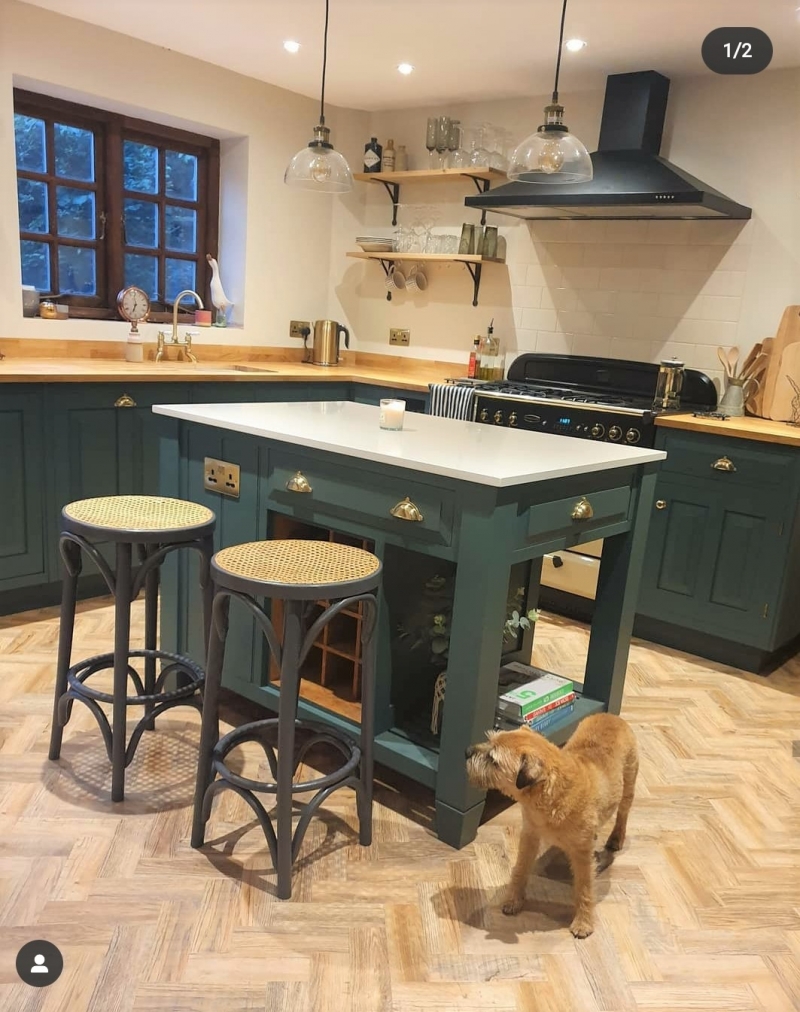 The colour chosen was Farrow & Ball - Inchyra Blue. The paints used were Tikkurila Otex primer and Tikkurila Helmi topcoats, both tinted to Inchyra Blue. although the Inchyra was quite a dark and bold greeny blue there was plenty of natural light seeping in from the kitchen windows as well as the double patio doors which allowed the room to be sufficiently bright enough for the colour to work wonders. Complimented by new worktops, a touch of decorating and newly tiled splashback surfaces the kitchen has been brought up to date without great expense and will last for years to come.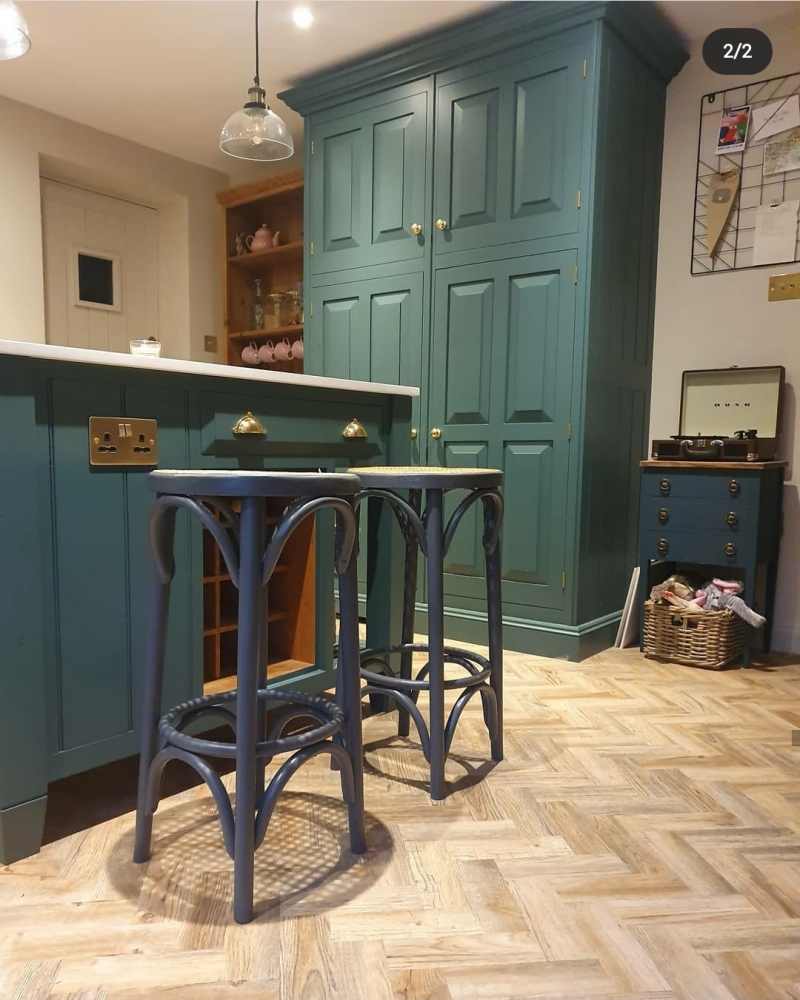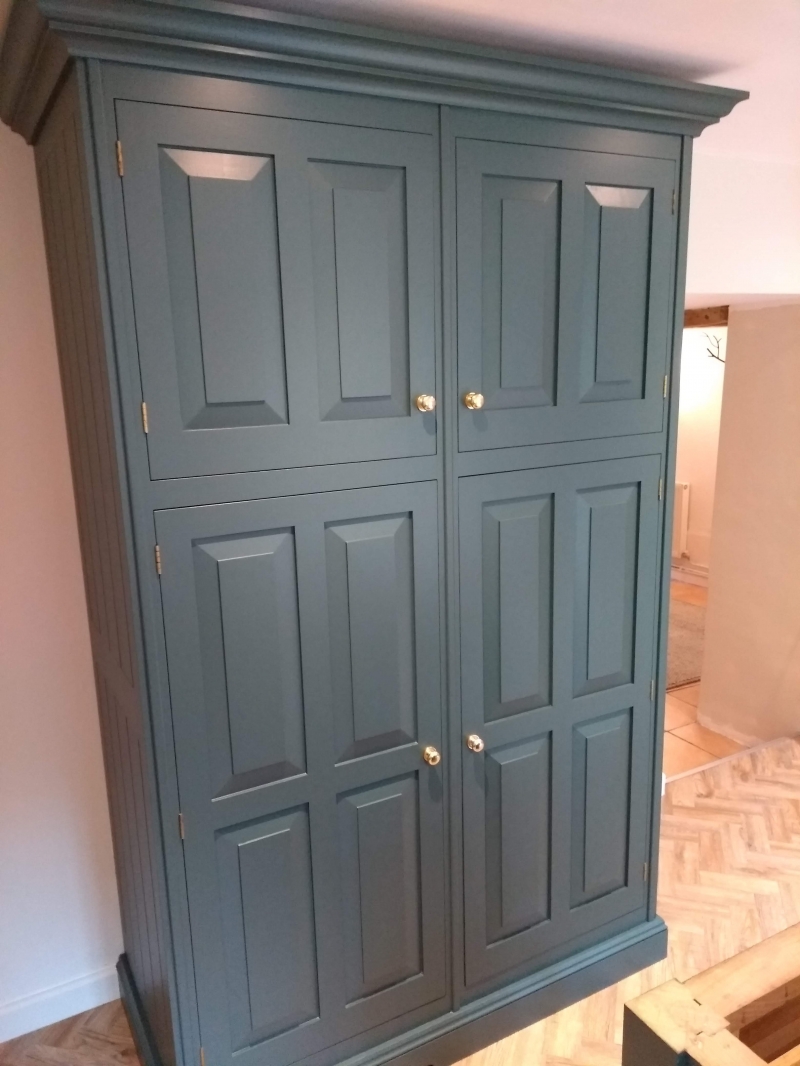 Here's what the client had to say.......
"Stu painted our plain wood kitchen and it was one of the best decisions we made in this house, it completely changed the look and feel of the room and brought it into the 21st century. I'm not scared of a paintbrush but I wanted to make sure this was done properly as a kitchen gets a lot of use and it really was. It only took a few days, the paintwork is amazing and I still find myself admiring the finish. We get complimented on it all the time and it even got featured in an American magazine! On top of that he is also a very lovely guy. If I ever get bored of the colour we will be getting him back to do it again without a doubt".
Leanne & Jamie, Somerset.
Latest posts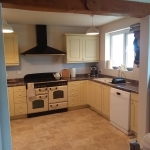 31/05/21
This was a hand painted kitchen project at a property on the outskirts of the quaint coastal harbour...
Read more...
---
Do you have a painting project
to undertake? Then we can help…
Get a quote