Testimonials
"We are absolutely delighted at the transformation of our dark wood display cabinet. Stu was meticulous and very helpful to work with. We would recommend him without reservation."
Diane Stevens - Failand, Bristol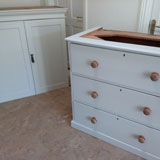 "Stu did a meticulous job painting our old pine linen press - we are delighted with the result."
Maggie Scrase - Somerton, Somerset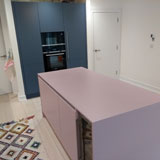 "Stu did an absolutely fantastic job of painting our kitchen units!! He was incredibly thorough, clean and tidy, and the finish is just brilliant. We are thrilled with the result - it has transformed the space. Thank you Stu!"
Frankie T - Bruton, Somerset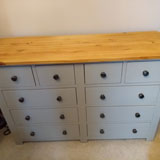 "Transformed my bedroom furniture for a fraction of replacement cost. Professional finish. Great colour range. Very tidy and clean worker. Would recommend strongly."
Trish James - Taunton, Somerset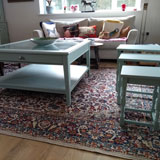 "I challenged Stu with a wide variety of old furniture - a very old glazed corner cupboard, a rather tired 1980s nest of tables, a handmade trolley and an ultra-modern glazed coffee table. He did a wonderful job and all the pieces now have the Wow! factor that I dreamt of."
Sheila Blanning - Chew Magna, Somerset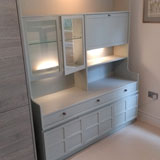 "Stu has given our old furniture a new lease of life. It now fits in well with our modern units and looks amazing. He takes great pride in his work, is clean and tidy and it was a pleasure doing business with him. Have no hesitation in recommending Progressive Painting."
Sue Geary - Exeter, Devon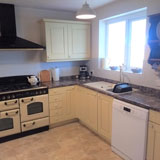 "Stu took extreme care and showed great professionalism in creating a lovely new look to my kitchen. His workmanship was of a really high quality and the finish excellent. The materials he used were excellent.and the colours brilliant! I would highly recommend Progressive Painting."
Mavis Collinson - Watchet, Somerset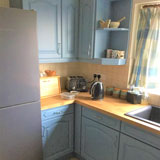 "We were delighted with Stu's work, the preparation of the surfaces and painting was meticulous. Our kitchen has been transformed."
Michael Astle - Wells, Somerset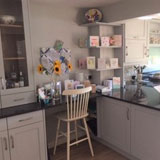 "We were impressed by the testimonials about Stu's work and used him to paint our oak kitchen units that were sound but looking rather outdated. We are so glad we did. His work is thoroughly professional and carried out to an extremely high standard. He uses high quality paint which looks good and is hard wearing. We had cheaper quotes for the job but have no regrets whatsoever that we opted for Stu and highly recommend him to anyone contemplating a kitchen renovation."
Paul Roberts - Bristol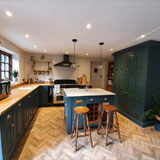 "Stu painted our plain wood kitchen and it was one of the best decisions we made in this house, it completely changed the look and feel of the room and brought it into the 21st century. It only took a few days, the paintwork is amazing and I still find myself admiring the finish. We get complimented on it all the time and it even got featured in an American magazine! On top of that he is also a very lovely guy. If I ever get bored of the colour we will be getting him back to do it again without a doubt."
Leanne Chesterman - Yeovil, Somerset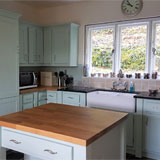 "Stuart did a great job painting our kitchen. He is slow and methodical and pain-staking on getting the detail right. He uses top quality paints and other products to produce a first class result."
Alistair Campbell - Porlock, Somerset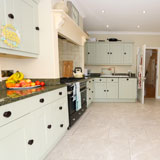 "Stu helped turn what was an ordinary B & Q kitchen into something that looked much more expensive and stylish than it really was. Stu is very professional and was accommodating of my whims. He also offered advice on colours, giving us the confidence to be creative."
Mark & Suzanne - Saltford, Bristol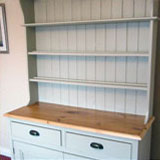 "Stuart has just painted our tired old dresser bought at auction 50 years ago for our farmhouse! He has transformed it into a lovely piece that now sits happily in our more modern home. Thank you, Stuart, for your care and attention to detail. We are so impressed we are seriously thinking of transforming the kitchen! Needless to say, we thoroughly recommend Progressive Painting."
Vena Prater - Clevedon, Somerset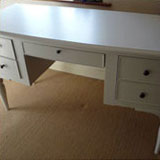 "Stu made an excellent job of painting our bedroom furniture, including an antique French style bed which now looks fantastic. He has recently painted our oak kitchen cupboards - we are delighted with the results - it gives the kitchen a new lease of life - much better value than replacing the kitchen! Stuart is always very professional - his work is always of a very high standard and he is friendly and polite. I would not hesitate to recommend Progressive Painting."
Liz Ellam - Tiverton, Devon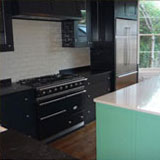 "Stu did an amazing job of repainting our kitchen. The workmanship is really really excellent and we found Stu to be very professional. Would definitely recommend him to anyone who wants to update their kitchen."
Esther Keen - Bristol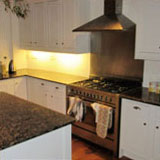 "Stu has done an amazing job at repainting our kitchen. We are delighted with his work, the finish is great and he is both friendly and reliable. Thank you for all your hard work Stu."
Amy Whiting - Taunton, Somerset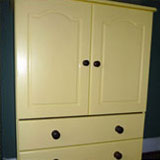 "I found Stuart to be very reliable and professional and the two pieces of furniture that he painted for me are now very pleasing to the eye. He also cleared up thoroughly when finished. I would have no hesitation in calling on him again if I needed another job doing along these lines."
Sue Pearce - Exeter, Devon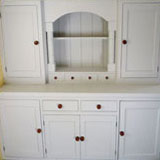 "What a great job! My kitchen was looking really tired. The units were well made and in good condition, but they looked as if they were fifteen years old. I could not justify the cost of replacing them. I got quotes for painting the units from three companies. Stu at Progressive Painting was impressive. He was the most flexible in terms of how he approached the work and he was comfortably the best value. The result is that I feel like I have a new kitchen. Even my ex thinks that he has done a truly brilliant job!"
Johnny Forshall - South Molton, Devon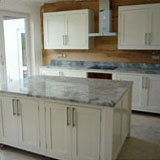 "A first class job, would definitely recommend for kitchen cabinet painting, thanks Stuart."
Angela Brent - Poole, Dorset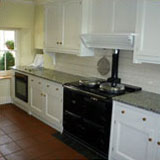 "We were extremely pleased with all aspects of the preparation, painting and clearing-up following the work carried out on our kitchen recently. We found Stuart polite, prompt and very professional and we would not hesitate in recommending him to anyone contemplating an updating of their kitchen."
Paul & Josette - Tideford, Cornwall
Do you have a painting project
to undertake? Then we can help…
Get a quote